June 26, 2020
CEO LETTER: Bridging to the Future — the Registration Issue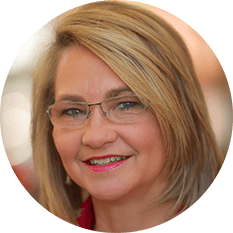 CEO Letter: Bridge to the Future
We look forward to 'seeing' you this summer!
Whether it is via a Zoom call or one of IECRM's upcoming in-person events, we are excited to take online and socially distanced steps toward a new school year for our apprentices with additional creative opportunities for members to learn, share, network, and celebrate! 
The IECRM Team has been focused over the last quarter of the year (can you believe we have been impacted by COVID-19 for more than 25% of the year!) to bring you valuable and relevant information regarding the construction industry and share best practices to support the general business decisions you have faced during the pandemic. Please continue to contact us with questions and reference the IECRM website for the lastest COVID-19 resources, including the most recent State of Colorado Executive Order: SAFER AT HOME AND IN THE VAST, GREAT OUTDOORS.
The weekly IECRM Member Forums have covered a variety of topics to keep our contractors and industry partners aware of the rapidly changing economic data, safety guidance, financial assistance, labor and employment, legal and regulatory impacts, and executive orders. You can read the Forum recaps here as well listen to the recordings. Beginning in July, we will be holding these information-rich sessions every two weeks. Please join us on Wednesday mornings, July 15 and July 29, for the latest top of mind COVID-19 topics. Register on the IECRM Events page.
We began the summer by graduating 170 apprentices and will conclude the summer of celebration with the annual golf tournament and a wonderful roster of excitement in between. A virtual commencement ceremony for IECRMs graduating apprentices was held on Saturday, June 6th. Watch here all the way to the end for some celebratory fun! We congratulate these students who are on the path to new experiences and future career opportunities.
IECRM's Open Enrollment for the apprenticeship training program is underway. We are working with ever-changing guidelines and, as such, all apprenticeship classes will be held online this fall, with opportunities for in-person socially-distant labs. In the meantime, enrollment is strong, electricians are still essential, and we are dedicated to training the next generation electrician. Please see the iecrm.org homepage for the most current information and register your student(s) soon through Flashpoint. Early bird pricing has been extended through Monday, July 6 at 5pm. Registration and payment must be received by the deadline for the discount.
Click here for important dates and requirements for 2020-2021 students. Classes begin the week of August 3rd. 
·    Early Bird Registration – REGISTER & PAY by Monday, July 6th at 5 p.m. 
·    Regular Registration – July 7 through Friday, July 17
·    Orientation and Book Pick-up is scheduled for the Week of July 27
It's been a long time in the making, but NEW for Fall '20, IECRM will offer a Beta "Fast Track" Apprenticeship Class focused on the Apprentice with more than 6000 hours in OJT that has yet to receive Apprenticeship Training. Seating is limited. We hope this class will help accommodate your training needs. Please email Paul (paul@iecrm.org) if you have questions.
Have you submitted your Summit Awards entry yet? The deadline is being extended by twelve hours to give you a last chance to be first! Submit nominations by tomorrow, Wednesday, July 1st at NOON! Click here for details, categories, and the Summit Awards Nomination Form. 
Also, please check out the separate entry form for the new COVID Champions Award for members who have gone above-and-beyond to help your communities during the COVID-19 pandemic. Click here to submit a nomination for a COVID Champion Award.
The Summit Awards will be a live, fun-filled, virtual awards ceremony on Thursday, August 13th. Get your watch parties organized now! Updated registration will open on July 1. Fun new sponsorship opportunities and ways to support the awards available also. 
The September deadline for Colorado electrical license renewal is approaching and contractors still have time to fulfill Colorado, Wyoming, or New Mexico electrician license renewal requirements by taking 24 hours of electrical CEU classes now. A minimum of 4 hours of NEC Changes is required and a maximum of 4 hours of Safety Training will qualify. Click here to view all upcoming in-person and online CEU Classes. Licenses are required to be renewed every three years coinciding with the release of the updated National Electrical Code. At this time, NEC 2020 is effective for the State of Colorado in August and the license renewal deadline in Colorado remains September 30, 2020. Click here for more information.
IECRM is now accepting nominations for the 20-21 Emerging Leaders Program. Read the full story here. In its 9th year, the program is designed to tap into the desire to learn how to be an enterprising, engaging leader in your company and the industry. 
One of our most popular annual events of the year – the IECRM Golf Tournament – will be held on Thursday, September 3rd following the COVID-19 requirements in effect for golf courses at that time. As with every year, this event is expected to be a sellout. Save the date and begin assembling your teams now! Read more.
Don't forget the IEC Convention & Expo, October 28-30, 2020 in New Orleans. Register Now!
IEC National Awards are due July 15th. 
We are bridging to the future on new pathways with new ways of networking, team building, engaging, and learning during the pandemic. It's that kind of summer!
Stay safe and well! 
Marilyn Akers Stansbury
IECRM CEO