May 28, 2020
A Letter from the CEO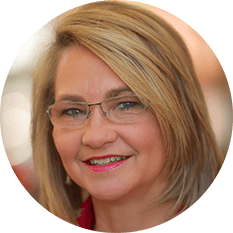 Dear Members and Friends,
In this issue, we recognize and honor IECRM's Commencement Class of 2020, the largest in our history. On Saturday, June 6th, a little more than a week from now, 170 electrical apprentices will graduate from IECRM's Four-Year Electrical Apprentice Program. A very special and unique virtual graduation ceremony will begin live streaming at 11am. RSVP to get the link to view it live with your watch party! 
It's an exciting day for these students who have worked full-time jobs and gone to school over the last four years to reach this goal. It's an exciting day, too, for the families, friends, and employers who have been there to support them in the development of their career – balancing family, work, and studies. 
Commencement is only the beginning! To graduate is to advance along the career path in front of you. These past few months have been unprecedented, challenging and transitional for us all. But I can truly say that I've never been more proud of IECRM – our apprentices, our members, our instructors, our partners, and our staff – for the way you have taken what could have been potentially devastating and made it an opportunity to teach us about flexibility, resilience and endurance.
Also in this issue, you'll meet the Class of 2020 Valedictorian, Juan Blohm, and Salutatorian, Christian Brock. Both of these young men have shown their academic and on-the-job abilities and we congratulate them. Also meet Instructor of the Year, Chris Papp.  He has been outstanding as a member of the IECRM training team, providing outstanding contributions in support of the IECRM mission, our apprentices, and the community that we serve. 
Graduates, Congratulations! You are the future leaders of our industry.
Graduation isn't just for 4th-year apprentices…it also marks the graduation of the members of the 2019-2020 IECRM Emerging Leaders (EL) program. Cultivating talent is how our industry succeeds. These hand-selected individuals leave the EL program better equipped to engage in the vision of their companies and this industry in order to help make both more meaningful and successful. IECRM is now accepting nominations from members for the 2020-2021 EL program.
Open Enrollment for the 2020-2021 school year opens June 15 for members and June 22 for the public. IECRM is working with ever-changing guidelines for in-class sessions and we are hoping to return to "normal" as soon, and as safely, as possible. To register your students like a pro, attend our FlashPoint Training for Contractors on Tuesday, June 9. Read on… 
Tune in tomorrow, Friday, May 29th between 8am and 4pm, to cheer on your favorite 4th Year Apprentice in the 2020 Wire-Off. We'll live-stream the day-long competition to test the skills and knowledge of IECRM's top apprentices on Facebook. Read more…
All IECRM members are invited to attend virtually: the Quarterly Membership Luncheon on Thursday, June 4. Grab some lunch, pull up a seat, and log on to join us to welcome new members, meet the IECRM Board of Directors and Staff, discover new and existing member benefits, discuss hot industry topics, and learn about what's coming up. Register now.
Next up, IECRM is hosting our first-ever Virtual Career Fair on Thursday, June 11. Contractor Members can staff up for the summer by registering for a free "virtual booth" as part of your IECRM member benefits. We'll even hold a practice session to test your presentation and technology. Reserve your virtual booth today! 
On Friday, June 26, join IECRM for the 4th Annual IECRM Sporting Clay Shoot. We hope to enjoy a beautiful Colorado summer day together — with social distancing and new safety protocols — at Colorado Clays. IECRM Member Contractors, General Contractors, Industry Partners, and their associates are welcome to sign up! Reserve your team's spot today. Ready to get your company's name back out there in front of attendees? Sponsor the Clay Shoot. 
Save the date for the 2020 Annual Summit Awards Ceremony now scheduled for Thursday, August 13th.  With so many of IECRM's activities, we've pivoted; depending on crowd protocols, we will most likely hold this event virtually. It will still be the event to share with IECRM members and colleagues as we shine the spotlight on the 2020 stars of the electrical construction industry! Be sure to complete your award nomination by June 30th. Expect it to be uplifting, fun, and quite the celebration.
Be safe, be healthy,
Marilyn Stansbury