January 7, 2021
A Message from IECRM's CEO: Marilyn Stansbury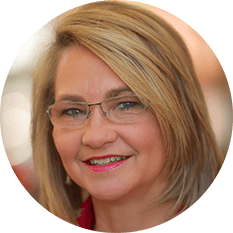 Welcome to 2021! May the new year bring you vision, energy, and insight into the changes and growth in the electrical industry. Given how 2020 evolved, the dawn of the new year couldn't come soon enough. The turn of the calendar brings both the opportunity to reflect on the last 12 months and the chance to begin planning for the next. The New Year is traditionally the time for resolutions. As you think about yours, let me share IECRM's: to better harness the power to change. 
This objective and resolution is so apropos to the theme of this issue of E-News: to Refresh, Renew and Reset at the speed of change. The future does not send messengers. Everything that will happen tomorrow is the result of the creativity of today. Change, and the speed with which it occurs, demands more and more: more creativity, more innovation, more courage, more enthusiasm.
Every single day, I get a front-row seat to see how COVID-19 is transforming how we do business. And make no mistake, the world is changing more rapidly than ever before. The one thing that each of us has in common is everyone is trying to increase the clock speed of their business. As essential workers, even more is expected. 
Competition is coming from everywhere — not only from traditional competitors but from new entrants to the market and industry. At the same time, technology drivers are forcing a dramatic acceleration in what our business sector can and should do to remain competitive and relevant. 
I often hear, "Wait a minute, I understand there are new ways I can leverage and harness the power of change and adapt, but help me make sense of it all! I know I need to be much more nimble, much more agile to refresh, renew, and reset with greater speed, but what do I actually need to do?"
The answer is really about changing the way we think – how do we drive agility across our industry to create an environment that supports change as a constant for our organizations. This shift in mindset and the corresponding operating model can only be driven by leaders who have the ability to fully understand the forces of change. 
To support you in that, in 2021, IECRM will provide renewed and different programming, new ways, and new formats for accelerating learning to refresh and reset. Our organization is solid and with your engagement we continue to serve, adding new tools to our tool kit and continuing to use them in 2021. We strive to ensure that contractors are able to adapt to change and embrace industry innovations that continue to evolve. We resolve to provide information and professional development on issues and content that the world throws our way. 
IECRM's New Year's Resolutions have evolved over this past year. We did meet many of our 2020 objectives, despite having to reprioritize and carry them out differently. We demonstrated that when the world changed course and impacted how we work, play, and connect that we could rapidly pivot to continue to support and serve you. 
In this issue…
Revisit

Janet Martin's State of the Industry message

about the value and importance of IECRM membership; and the story about specific benefits to members and partners.

Read about joining a committee

and help to drive us all toward keeping up with constant change.

Save the date on your calendars

to prepare to submit nominations for the 2021 Summit Awards and add our upcoming events to your plans starting with our January 14

Small Business Member Forum: Economic Update

sponsored by Pinnacol Assurance.

Note the

2nd semester dates and deadlines

for Late-Start students.

Celebrate the continuing strength of our

strong and dynamic board and agenda

that explicitly highlights IECRM's forward-looking strategic focus on the future of our organization and our independent electrical contractor industry.

Enjoy the

Holiday Party recap

in photos and remember the fun we had during our live Zoom with Santa.
We remain dedicated to serving you – our members, partners, and apprentices – and moving further forward as an association and preferred training provider successfully educating and launching the careers of the next generation electrician. 
REMEMBER… Whatever comes our way in 2021, we will be ready for it.
Happy New Year!
Marilyn Akers Stansbury