March 24, 2021
CEO Message: It's a Whole New World for IECRM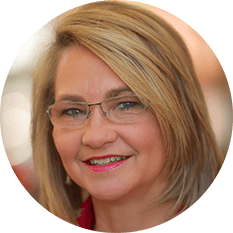 IECRM is poised to blast off and explore with you. We are living in a universe that is adapting and evolving toward major changes in our cultural, social, and business practices. It's not just "a new normal," rather it's a whole new world of operating. This new world beckons us to power forward and not remain still for too long.
While we were all powering forward to ensure seamless business operations in a new world, the technological advances and innovations in lighting, devices, automation, building controls, tools, equipment, safety, workflow, design software and support systems didn't stop evolving. If anything, we are thinking differently about how the last year has enabled the rate of "change acceptance" and highlighted the ability to be more readily adaptive to new systems. And like the strategic problem solvers that we are, today's electrical contractors have been preparing for the next inflection point to adapt business.
At IECRM, we are keeping pace with the technological advances and innovations in electrical contracting. One way we do that is through our annual 
Summit Awards
. This year, we are literally taking you to a whole new world! On Thursday, April 29th, we will take you to the moon to honor and recognize the stars of our industry who have risen to embrace innovation, technology, and excellence. Using new cutting-edge, next-generation technology that will blast you out of this world, you'll be transported to a virtual reality venue to network one-on-one or in groups with live conversation, and navigate through the virtual venue freely – just like an in-person event! This will be an extraordinary opportunity to see colleagues you haven't seen in a year.
There is no question that electricians power this new world! You power our industry. You power people's lives. You power our quality of life (especially when we think about recent emergencies around the country). And you power the forces of strength, vitality, safety and security for us all.
This 'whole new world' also proves to us that there is strength in numbers. For our 40th Anniversary, our goal is to grow membership by 40 new members! We hope we can count on your involvement to refer new members to IECRM for fabulous benefits:
Ensuring a High-Quality, Trained Workforce to Keep You Competitive
Providing Professional Networking & Business Development Opportunities
Keeping You Up to Date on Issues That Affect Your Business
Providing Strength in Numbers
Giving You Access to Great Deals through Industry Partner and Affinity Program
Our apprentices have adapted well to their new world of online education — and will show off their progress at the Annual 
Wire-Off Skills Competition
 which will be live-streamed. Both members and non-members will be able to cheer on your apprentice competitors "live" throughout the day on Thursday, May 21.
It's a brand new world in workforce development — how we recruit, retain, leverage and power-up our workforce has evolved! We hope to see you at our Wednesday, April 14 
Career Fair
 for the opportunity to power up your workforce.
Save Saturday, June 5th as we graduate more than 200 apprentices and send them sky-high to new and exciting careers and lives.
Finally, the IEC Convention & Expo, here in-person in Denver October 6-9, 2021, provides a powerful opportunity for IECRM and our members to stand in the national spotlight. With IECRM's own Janet Martin as the 2021 IEC National president, this event could not be more special. The convention showcases the world of adventure in our state with innovation sessions and events that recreate the Colorado Experience.  In honor of Women's History Month, be sure to catch Janet's appearance on The Denver Channel 7 where she talks about the huge career opportunity electrical contracting is for anyone, especially women, veterans and minorities.
Marilyn Akers Stansbury
So, let's reach for the moon and the stars, soar to new heights in our industry, and have fun while we're at it.
Marilyn Akers Stansbury
IECRM CEO