March 23, 2021
Inspector Perspective – April 2021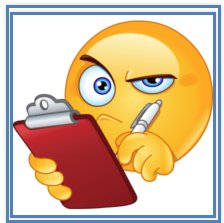 Question- Are jurisdictions enforcing the requirements of NEC Article 690.12, Where a PV array acts as the roof of a carport?
Answer– No, well, maybe?  In the case of a stand-alone car port this would best meet the NEC definition of a structure and not a building and would therefore be exempt from the requirements of Article 690.12.
That said, it was also brought to the attention of the group a carport example that would require enforcement of Article 690.12.  The example was a PV array type carport, on the top of a parking structure with attached office spaces.  In this case the array would need a means of NEC compliant rapid shutdown to ensure the safety of first responders.  What makes this carport so special, yes, this carport is also a structure.  Just so happens this structure is atop a building and in most cases would be considered integral to the building (or part of the building construction) and would in most circumstances be separated by a listed fire assembly (either ceiling, walls, or both).
Consensus: stand-alone carports would not require the enforcement of Article 690.12; under some special building construction applications there could be instances where a carport integral to a building would require a NEC compliant rapid shutdown device. 
Question- Are Millbank type "lay-in" wire termination lugs, were used as replacement to the enclosure provided lugs, for conductor sizing considerations, UL listed?
 Answer- Yes, below is a link to the manufacture specification sheet and all pertinent information.
 //www.ideadigitalcontent.com/files/11028/ID-SPE-v1-784572274358_SS.pdf