February 2, 2021
A Message from IECRM's CEO: Marilyn Akers Stansbury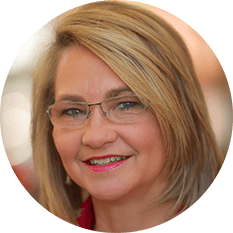 In last month's issue of this newsletter, we shared IECRM's plans for the New Year in light of the unexpected challenges of 2020 and the excitement to be more nimble and agile to refresh, renew, and reset with greater speed. This month, we encourage Rekindling, Revitalizing, and Rejuvenating our relationships with each other in our industry. Now, more than ever, it's important to create a "loving" environment as we work to infuse more innovation, more courage, and more enthusiasm for different programming, services, products and learning.
What is essential and clear is loving the work we all do – in and for the industry – and the pride and fulfillment we derive from it. Show your love of your electrical projects and embrace your team and employees by nominating them for a Summit Award! Read more below.
Everyone is so ready to re-connect! I recognize how the pandemic has impacted our relationships with each other and the need to rekindle them.  When starting or stoking a fire you know that with kindling, the smallest spark can become a roaring blaze. Once the fire has reached its full potential, you know you must fuel and maintain it to stay strong. Keep stoking the fire with us and attend the IECRM Member Forums, join a committee, enroll in new professional development courses and register for upcoming virtual and in person events. 
Join me and the IECRM team to rekindle and keep our relationships, partnerships, and friendships blazing. We know that light at the end of the tunnel was placed there by an electrician and we continue this year to propel our energy forward and embrace the strength of our commitment to a common objective – to ensure the electrical contracting and renewable energy sectors — and you — flourish.
In this issue…
Let's rekindle our commitment to our industry, and continue to stand strong together.
Marilyn Akers Stansbury