November 23, 2021
Taking It to the Streets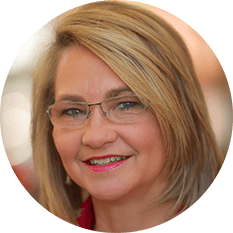 We are joyfully ramping up to celebrate the holiday season as we thankfully prepare to exit 2021! This "Taking It to the Streets" edition is full of great stories of IECRM's impact and outreach to the community.
From last week's recognition of the four-year apprenticeship program by the State of Colorado; the Open House during National Apprenticeship Week welcoming high school students, their parents, local school districts and elected officials; the award for community impact during the pandemic, IECRM is always taking your message about the importance of the industry on the road and out in public! 
And we will again literally take it to the streets with the IECRM Sparkling Ice Castle float making its fourth appearance, illuminating the downtown streets of Denver in the magical 9NEWS Parade of Lights! HOLIDAY SURPRISE: This year ALL the floats in the parade will be escorted by a dozen trucks driven by IECRM electrical contractors and partners! This is a "12 days of Christmas" celebration happening in one night! Get your tickets to the Holiday Party and Exclusive Parade Viewing OR hit the streets yourself and Walk as an Electrician in the parade! 
IECRM's roadshow Celebrating 40 (see the photo retrospective here) is coming to a close but we're continuing to pave the way forward with advocacy, programs, and member benefits that support your workforce development and business goals.
Whether we are taking IECRM's mission to the community or the Capitol, we are representing you – our contractors – and want to hear your word on street perspectives and challenges. And if you have read my letter this far, email or call me if The Doobie Brothers, "Taking It to the Streets" is forever replaying in your head.
In celebration and gratitude,
Marilyn