April 22, 2014
Six Colorado Contractors Win Awards at 8th Annual Summit Awards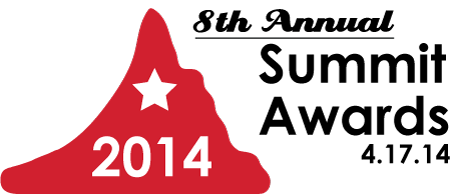 Pictured Above: LEI Companies, Inc., Winner of 2014 Highest Peak Award, Commercial Project of the Year Over $1.5M, Industrial Project of the Year $500,000-$1.5M, and Safety Excellence Award
DENVER, Colorado — April 22, 2014 — On April 17th, 160 guests gathered at the Denver Athletic Club for the 8th Annual Summit Awards, the annual gala celebrating the top energy construction projects produced over the past year by Rocky Mountain companies. The event was hosted by IECRM, the non-profit energy trade association, with the support of CRS Insurance Brokerage, Premier Sponsor of the event.
Announcing this year's Summit Award winners:
Announcing this year's Special Peak Award winners:
Electrical Service Award, for Exhibiting Excellence in Electrical Service
Safety Excellence Award, for Exhibiting an Impressive Track Record of Safety
Announcing this year's Education Award winners:
IECRM Alumni of the Year
IECRM Instructor of the Year
Notable guests at this year's event included Accent Electrical Services, Bret's Electric, LLC, Corey Electrical Engineering, Inc., Greenlee Textron, Inc., and JLL.
Additional sponsors of the 8th Annual Summit Awards include: Allcable, Inc., Bauerle & Company, P.C., Carlton Electric, Inc., Graybar, Milwaukee Tool, and Northern Electric, Inc.
Free tickets are now available for the 2014 Energy Expo on May 16th, the annual trade show showcasing the latest tools, products, and supplies in the energy industry. Click here for free tickets and more information.

SEE ALL PHOTOS from this event — Like our Facebook page! We will be adding all of the photos shortly.