August 20, 2020
Question: With Xcel Energy now enforcing the removal of PV production metering for systems less than 10kW DC, do installers still need an "AC disconnect"?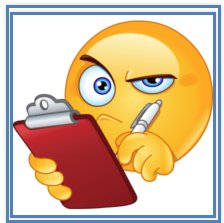 Inspector Perspective: 
First it is important to note that the consensus reached, are only for those PV systems utilizing an interconnection method on the load-side of the service disconnecting means, as described in NEC 705.12, interconnection methods on the supply-side of the service disconnecting means shall continue to meet the requirements of 705.11. Consensus was reached, where knife blade type safety switches, as so often have been used to satisfy utility requirements where production metering is installed, can now be removed where they are redundant or in addition to other code compliant disconnecting means. Example: when PV interconnection is done in a readily accessible panel location, through use of a circuit breaker attached to the panel buss bar, 705.20(1)(a),690.13, as well as 690.15(C), would support the circuit breaker, is indeed a suitable photovoltaic system, and equipment disconnecting means.
Finally, rapid shutdown compliance, 690.12(C) allows any of the following as initiation devices:
1- Service disconnecting means, such as a main breaker
2- PV system disconnecting means, such as a back-fed breaker
3- Readily accessible switch that plainly indicates whether it is in the "off" or "on" position, such as the inverter disconnect. This option is often utilized for systems with optional standby mode that continue to operate upon loss of utility power.
For those systems utilizing equipment where the loss of utility power initiates rapid shutdown (such as SolarEdge inverters paired with SolarEdge optimizers, or Enphase microinverters, or any other UL1741 listed MLPE's) initiation devices could be any of those listed in 690.12(C), (1) through (3). The initiation device for rapid shutdown compliance shall be clearly labeled, and the label shall be suitable for the environment. Those jurisdictions still conducting field testing of rapid shutdown equipment that has been listed and labeled to UL1741, can use any of the initiation devices listed above, however, it is not recommended to use a service disconnect, due to associated hazards and inconveniences for customers, especially where other initiation devices are available. 
In summary, the utility required "AC disconnect" will no longer be installed where there is no production meter.