May 28, 2021
CEO LETTER: Welcome to the All-Star Issue of IECRM News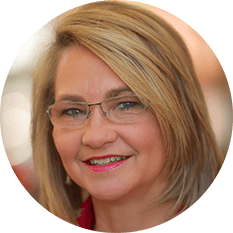 It seems appropriate at this point in time, with all we've accomplished and those we've honored, to talk about what an all-star is and who becomes an all-star – especially in the electrical industry.
We have so many "all-star" accomplishments to acknowledge:
Summit Award Winners

Emerging Leaders 9.0 Class of 2021

IECRM's Apprenticeship Graduating Class of 2021

Top Student Wire-Off Contestants and the IECRM Apprentice of the Year winner

Contractors that have successfully renewed their licenses

And those of you who will stand on the IEC National stage as winners in October
To be an all-star is to be a top performer, skilled and accomplished. The mere definition of all-star refers to someone who is highly skilled, so much so, he or she is often considered among the best and frequently referred to as a Master. We often see the all-star status as a one-way flight to greatness, an indelible marker; but all-stars also deal with setbacks of all kinds that are no different from others in their industry sector. Often they rise up again to all-star status.
In this issue…you will see that all-star also focuses on the journey — why we humbly dedicate ourselves to a profession or passion and own it while committing to mentoring others and doing great work. Our 4th-year apprentice graduates are on their way to a career that they never imagined would be so rewarding. Our Emerging Leaders 9.0 grads are evolving into tomorrow's leaders with new skills, grace, and humility. Our Summit Award winners become models for success that teach and challenge us to be great. You all are All-Stars.
All-Star status is never conferred…it is earned through dedication, hard work, and proof of performance. This is how I feel about each one of our IECRM members, partners and apprentices. As we gear up to put on a great show in October at the IEC National Convention & Expo, I hope you will reach new heights of All-Star status. 
You are already there in my book,
Marilyn