February 23, 2021
CEO Letter March is for Membership!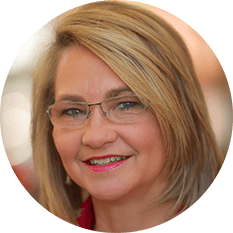 Power UP in 2021! This monthly e-news issue is dedicated to Powering Up your workforce, recognizing IECRM members powering our communities through the annual Summit Awards, the power of your membership working for you and new members you refer to the chapter, the power of women as leaders, and the power of our IEC National voice. 
Power is our industry sector's electrical and renewable energy product. It's also our capability, potential, and competency. It refers to the benefits that are at your fingertips through membership in IECRM to strengthen your business, your staffing, your skills and practice, and your ability to influence what happens at the government level that impacts how we work. Power UP with IECRM. 
Since together we are stronger, one of IECRM's 2021 goals is to attract more members! We are working with IEC National for a Power UP membership campaign. One of our greatest compliments is receiving referrals! Do you work with a General Contractor, an electrical contractor, a supplier,  manufacturer, or business solutions provider that is not an IECRM member? We want to know! And we have created a special referral thank you gift that you'll want for your office! Contact membership@iecrm.org with your referrals or suggestions. 
We also cannot underestimate the power of women! March is Women's History Month, and we honor a leading lady in our industry who has just taken the helm as the President of the IEC National Board. Check out the special story about Janet Martin and what she represents to the independent electrical contracting sector as the second woman to ever lead our trade association. Historic indeed. (story link)
Workforce development is still one of the most crucial issues that we face together in 2021. A solid workforce is the foundation to your business and IECRM is dedicated to providing relevant services and benefits, working behind-the-scenes in partnership with state and county workforce development organizations to create and ensure a skilled workforce pipeline for IECRM members. The Spring season of Career Fairs is upon so watch for our email announcements for dates and opportunities. 
In this issue…
The Summit Awards nomination

deadline is approaching rapidly to recognize IECRM members for excellence in the Energy, Electrical, and Green Building fields. All nominations are due on

Monday, March 22

by 11:59 PM MT. There are

new categories

for submissions and only two more weeks for you to

take advantage of FREE professional guidance…

don't wait much longer

!

 

(story link)

The

2021 Summit Awards

will be a powerful and

extraordinary virtual reality experience!

Using cutting edge technology, we are building a world where you can network and engage like you would at an in-person event.

link)

Summit Awards Sponsorships

are open and include incredible opportunities for

branding

on our new virtual platform.

(link)

Need to power up your workforce?

Upcoming career fairs

, job boards, and the hire list are available to members.

(link)

 

The

2021 IEC National Convention & Expo

(IEC CON) is coming to

Denver! Save the Date

for October 6-9 at the Colorado Convention Center. All IECRM members are encouraged to attend. 

Industry Partners: exhibiting at the IEC CON Expo

is a great way to showcase your business on the national stage.

(link)

If your company is working with high school Career and Technical Education (CTE) programs, the IEC CON Expo is a perfect way to introduce students to the world of electrical contracting with free admission. Let us know who your school partners are so we can invite them to this special event. 
Power UP!
Marilyn Akers Stansbury