April 21, 2021
CEO Letter: Aspire Higher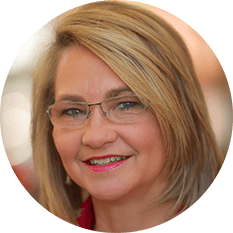 Welcome to the Aspire Higher issue of IECRM's e-news. At IECRM, everything we do is focused on powering forward to greater heights: powering your future, powering your business, and powering careers. In that, we continually aspire higher to enhance the richness and value of our training programs and curricula, our events, and your membership experience.
Aspiring Higher at IECRM is embedded in our leadership and invested in yours. We consistently adhere to the core values of integrity, competency, respect, service & collaboration and maintain a diligent commitment to advocacy for the industry. We also help you become aspiring lifelong learners in order to stay abreast of ever-changing skills and code requirements, remain atop technology innovation, and help you build successful businesses, careers, and a quality workforce.
Aspire Higher is evident in our upcoming Summit Awards. You see it in the companies and individuals who hope to win for the best projects and people. You will see it in the shining faces of our graduating class of 2021. They are just getting started and aspire to successful careers. The career fairs we hold and attend introduce a new audience of individuals looking for a meaningful career and a living wage. Our AMPLIFY pre-apprenticeship program, launching in June, is an aspirational experience of career discovery in the electrical industry for high school students and job seekers who are pondering their post-secondary careers or next career move. 
Finally, Aspire Higher is about believing in something larger than ourselves. There is no question that electricians power our world. You power our industry. You power people's lives. You power our quality of life. You also power the forces of strength, vitality, safety, and security for us all. 
#WeAreIEC and together we Aspire Higher,
Marilyn