July 30, 2020
A Letter From the IECRM CEO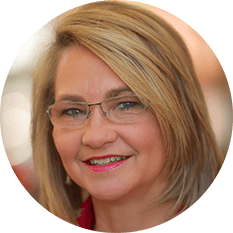 Welcome to the Electrician issue: Essential and Excellent. We are celebrating you, your teams, your apprentices, and the great work you do as essential workers.
On Thursday, August 13, we will celebrate your excellence in a big, fun, safe way! This year, the 14th Annual IECRM Summit Awards ceremony will be held live online to recognize your best projects, people, and initiatives. There is still time to register to receive your Watch Party Kits, filled with all that you need to host a celebratory at-home or office watch party — including log-in credentials, a dinner gift certificate, a bottle of wine, dessert, and more surprises! Early bird pricing ends tomorrow, Friday, July 31. Click here to sponsor the event. REGISTER NOW.
IECRM continues to address and meet the challenges presented by the COVID-19 pandemic. On Monday, August 3rd, we kick off the new school year — fully online – for now! We have moved to a fully paperless registration and enrollment process, held onsite book pick-ups for all students or made other shipping arrangements, and recorded a new orientation video — all to prepare our students and instructors for a great start of classes next week! 
We know you are continuing to meet the challenges of COVD-19 in your own companies and projects. To recognize your above and beyond efforts, a new Award category has been created to present at the Summit Awards: the COVID Champion Award. Friday, August 7 is the deadline for nominations to win this award. In this category, everyone's a winner! All individuals and/or companies from our membership base that have made a positive impact in response to COVID-19 will be recognized, so please take a few minutes to write a paragraph or more about what you or your company did to support community efforts during the pandemic. Click here to submit your nomination.
Another demonstration of your essential work is a new course launching at IECRM next week for apprentices who have fulfilled on-the-job hours required to sit for Journeyman's licensure.  Called Fast Track, this new option is in response to the recently enacted legislation, Senate Bill SB 20-120, concerning requirements for Colorado state electrical board registered apprentices. Click here to learn more. The 2020 legislative session ended with a few pieces of impactful legislation including new paid sick leave requirements. More education on these issues through our Member Forums this Fall. 
The September 30 license renewal deadline remains for Colorado electrical license renewal and time is passing by quickly. Be sure to read the story about CEUs and what's available for you in order to fulfill the 24 hours for license renewal, including limited in-person and online options. Click here to learn more. 
Innovative, intelligent, industrious, and inspirational are just a few words that come to mind when describing the teams of individuals and your companies who comprise the electrical contracting industry. IECRM is committed to continue meeting the training, development, outreach, and policy needs of the industry now and in the future. 
In appreciation of your work as Essential and Excellent!
Stay safe! 
Mariyn Akers Stansbury