August 4, 2021
A Letter from the CEO – August 2021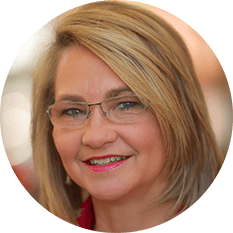 We are very excited to be "plugging back in" this month as we joyfully welcome students back IN CLASS at our Northglenn, Ft. Collins, and Parker campuses! Last week, more than 1,300 students attended our 40th Anniversary celebrations that included a back-to-school party complete with hot dogs, drinks, cake, and ice cream, and an expo to learn about the latest innovations, products, and services from 15 industry partners.
Next, we prepare to welcome electrical contractors, industry partners, and our colleagues from across the country to Colorado for the IEC National Convention, October 6-9, 2021, with our own Janet Martin (Bret's Electric) at the helm as the IEC National President. There is no reason not to take a day or the whole week to experience the content and conversation that this IEC National event has to offer you and your employees.
This month's eNews edition has everything you need to know about what's ahead in August and the remainder of the year. I am going to take a step back to celebrate an important milestone in our chapter history.
IEC Rocky Mountain, was founded in Denver in 1981 – 40 years ago – using the IEC National model, as a group of independent, "merit shop philosophy" contractors interested in working together to provide education to electrical apprentices. From its inception as a chapter, IEC Rocky Mountain has been committed to providing quality education and services through teamwork, partnership, and networking to build relationships in the industry. Our founders were entrepreneurial, fiercely independent, and recognized the efficiency in training together.
This was important then because we knew we were helping to provide a trained workforce to the electrical industry. It is equally important now, maybe even more so, as those original founders crafted a vision that sustains us for the future.
Over the six and a half years I have served the association, I've heard stories of those earlier days – at least as far back as nearly 30 years ago – when IECRM was located in a garage space near the highway. Carl Martin from Carlton Electric remembers being a first year apprentice in that space and having conversations about whether to open the garage door so they could breathe through the heat or keep the garage door closed so they could hear the instructor over the traffic sounds coming from I-25!
The stories we tell decades into the future will include the renovation of an old bowling alley turned into a fresh and innovative facility for training the next generation electrician and the transition into the use of technology platforms for systems automation, low voltage solutions, and energy benchmarking standards. We will also look back and remember that year we all had to be ONLINE for classes!!!
We know we've made a difference throughout our history because IECRM Alumni, like Carl and so many others, have gone on to be our graduates, instructors, business owners, board members, advocates, and community leaders.
Over the last forty years, we have:
Expanded benefits and services to members through the association,
Created a robust borrowed worker program for companies to assist one another through projects,
Made it through economic downturns and transitions in the association and the industry; and most recently a historic pandemic!
And, all along the way educated apprentices, engaged members and partners in the industry to join with us, share with us and support us while advocating for the entire electrical industry.
We experienced tremendous growth over those years from a small group of students in a garage, to educating 570 apprentices 10 years ago, to a record enrollment of more than 2100 apprentices last fall.
We now offer college credit through Emily Griffith Technical College, and the opportunity to earn a Bachelor's degree from CSU Global, for those who chose to continue their education in the industry.
Time and again, we've shown a penchant for excellence through receipt of national awards, community recognition, a lower attrition rate, membership services and apprentice growth.
Technology continues to transform the industry and open new demands and possibilities; we must be attuned to those impacts for our contractor members and their apprentices and what that means for content and delivery of instruction; and services to our members.
We have always been an organization that treats each other like family. Even though there is tough competition for business and employees, the members in this industry are there for each other because the greater whole of the industry is good for everybody.
IECRM members work hard and set high expectations for safety in our workplaces as we want everyone to return home safe to their families; and we take the utmost pride in the skilled craftsmanship and artistry of this industry.
Looking ahead, what tools, trends, services, disruptive technologies, economic challenges and business changes do you see coming? How will that impact what we deliver and the way we deliver it? Who is not included in our community that needs to be? What new opportunities await us? As a member and investor in this future, let me know what you envision.
We are proud to be the best provider of education for the electrical industry serving both our apprentice and licensed electrician community through in class and online training. We always aspire to be a "go to resource" with access to the best "experts in the industry."
Thank you for being part of IECRM in 2021 as to celebrate turning 40 – our RUBY anniversary – and for being with us as we journey forward toward the next 40 years!
See you at the IEC Convention in Denver in October to further celebrate this milestone and welcome our IEC family from across the country to Colorado!
Marilyn
---
Are You Ready for an Adventure?
Colorado and IECRM's own Janet Martin, President, IEC National Board of Directors welcomes you and your employees to the IEC National Convention in Colorado, October 6-9, 2021.
---