April 23, 2020
A Letter from the CEO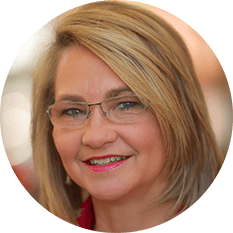 How much have you heard the words 'pivot' and 'essential" used since early March? ' Let's examine these two words that are now in the daily vocabulary of most people in business, the media, healthcare, and government!
Pivot
a person, thing, or factor having a major or central role, function, or effect (noun)

the action of 

pivoting

 – 

especially

: 

the action in basketball of stepping with one foot while keeping the other foot at its point of contact with the floor

a key player or position – 

specifically

: 

an offensive position of a basketball player standing usually with back to the basket to relay passes, shoot, or provide a screen for teammates
Synonyms: axis, swivel, revolve, rotate, swing 
In the context of basketball's greatest tournament, the NCAA's March Madness, the word pivot and basketball analogy are apropos to what we are all doing to modify game day strategy, survive and thrive in the midst of this unprecedented pandemic. What are we doing in the midst of COVID Madness if not putting the best offense on the court to come through this challenging time in the win column? 
The IECRM Team has pivoted to move all apprenticeship classes and continuing education to online platforms, create weekly member forums to help you gain insights and advice to navigate the continual changes, highlight benefits that are most relevant to members right now, and continue to work with state government to advocate for our industry and its players.  Click here to see a list of recent forums.
All the while, our members are pivoting to modify processes, workplaces, and job sites to carry out essential work. We all have become offensive players to combat an invisible opponent, including some members working on projects that help support front-line workers in the medical and support communities, standing with these everyday heroes because they are essential to beating this virus.
Essential
absolutely necessary; indispensable (adjective)

a basic, indispensable or necessary element (noun)

pertaining to or constituting the essence of a thing
Synonyms: indispensable, critical, necessary, basic, key
IECRM members are deemed essential. YOU provide services that are necessary to maintaining the safety, sanitation, and essential operation of residential, commercial, and industrial construction as well as ensuring that essential businesses remain open and functioning. You are integral to maintaining our country's critical infrastructure. 
Innovative, intelligent, industrious, and inspirational are just a few words that come to mind when describing the teams of individuals and your companies who comprise the independent electrical contracting industry and membership of IECRM. Undoubtedly, COVID-19 is presenting all of us with unprecedented challenges. Instead of dwelling on the negative aspects of the pandemic, the IECRM staff is giving a well-deserved shout out to all those IECRM members who are helping to make a difference in the battle against coronavirus. In turn, the IECRM team is singular in our goal to continue meeting your needs now and in the future. 
We thank you, are proud of you, and support you in pivoting to provide essential services to our community. It is our honor to help you through these uncertain times. Please let me or any of my team know how we can continue to help you! 
Wishing you all the best! Stay well! 
Marilyn Akers Stansbury
IECRM CEO