July 6, 2021
Happy Independence to our Independents!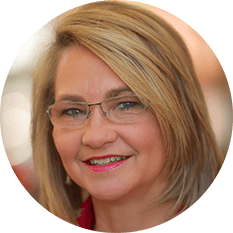 A Letter from the CEO
As we celebrate the independence of our country, we are reminded why our merit shop philosophy and network of independents is so important. By definition, we are "free from outside control; not depending on another's authority; and not depending on another for livelihood or subsistence." Our network of Independent Electrical Contractors is freethinking, bold, liberated, free-spirited, entrepreneurial. Are we mavericks? Unhampered? Unconventional? Maybe, but I see the IEC and IECRM community as supportive, collaborative, and innovative in our pursuit of happiness, and growing our businesses and workforce.
This month, we will celebrate the 40th Anniversary of IECRM! In 1981, a group of entrepreneurial and independent electrical contractors came together to create something special and enduring. We now commemorate 40 years of serving YOU, our members and students. 40 years of collaborating as partners, colleagues, and friends. 40 years of learning and advocating for the Independent Electrical Contractor. 40 years of providing top-notch education for both apprentices and licensed electricians. This is what drives us toward the next 40! 
We invite you to join us on Thursday, July 29, for an afternoon of celebration! Enjoy great prizes, entertainment, bbq, drinks, cake, and tours. Mingle in-person with industry colleagues and the vendors that helped keep your company going throughout the years. At the Expo, get a first look and special promos on products, innovations, and services that IECRM Industry Partners provide to the industry. RSVP here to attend. Sponsorships and expo exhibitor booths are available.
To continue to train and lead our apprentices with the independent, merit-shop philosophy, our government relations committee is working hard to stay on top of a very active legislative session. To receive legislative updates and action alerts requesting time-sensitive responses to legislative actions, contact us at ADVOCACY@iecrm.org. 
Ready for some much-needed togetherness in all of this independence? Join hundreds of your Independent Electrical Contractors and Partners at the IEC National Convention and Expo, taking place October 6-9 in person, right here in Denver. Registration is now open and discounts are available for Colorado companies! National Awards nominations will be accepted through July 15.
We hope you took a moment to honor your company's uniqueness and individuality on Independence Day. Each of you brings energy to our industry and ignites our mission to excel in training the next generation of electricians! 
Marilyn Akers Stansbury
CEO